5:35 AM
Shahir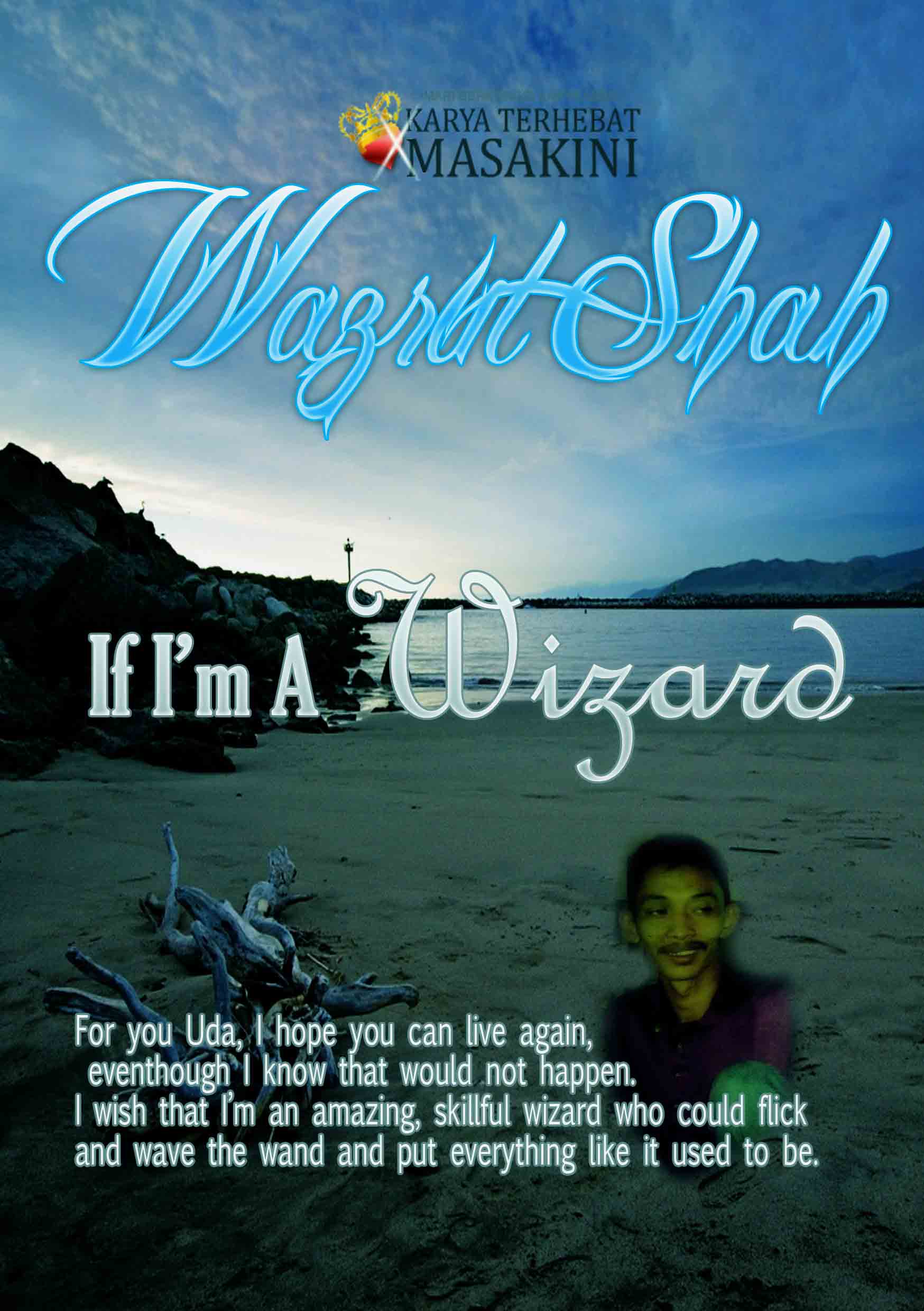 I turned around in my revolving comfortable, black computer chair. My tough, good-looking brother stood in the doorway leading to my room. There he was, wearing his long sleeve green shirt with the word 'Crocodile' written right on his heart and dirty, blue jeans. He was the image of my perfect brother. "Oh, hi bro." I said and he pulled a small chair near my bedpost. He was as cool as a cucumber.
He began talking about the world, as if he had all the answers to the world's problems. We talked about religion, science, history, technology and about any other t topics that came to mind. The sudden interest in all these things seemed strange to me. There was urgency in his manly, tough voice. As if this was the last time he would be seeing me. As if this was the last time he would be able to talk to me. As if this was the last time he would be able to pass on any knowledge he had to his youngest brother.
I'll always remember the last words he said to me. "Take care and make Abah and Mak happy. Never hurt them, study well and don't be like me. Always know, whatever happens, you must survive!". Those words uttered in late May 2008 were the last words passed on to me. From that day onwards, my life changed. You were the light of my life and since you're gone, I wonder will I see another sunrise. So many people won't get the chance to say goodbye, but you had the chance. But I did not realize or understood the sign.
It was early May in 2008 when my brother was rushed to the emergency room after fainting from a heart defect since he was 10 years old. He had been in and out of hospital most of his life. While in hospital, they discovered he was in critical condition and was transferred from Hospital Pontian to Hospital Sultanah Aminah. He was placed in the ICU wards.
I was sitting in the court yard of the crowded hospital when my old, caring father sat down and started asking me how I was feeling about the whole ordeal. I still believed everything would be fine so I said that I was hopeful that my brother would survive like he always did. My father looked at me and told me what I had been dreading to hear. "Uda passed away five minutes ago." That's what i call my brother, Uda. The news hit me like a bolt from the blue. It felt like a bomb had just exploded! My entire world changed forever. A rollercoaster of emotions enveloped me at once. But in the end I was totally numbed. My first reaction was of denial. It can't be happening! He had no right to leave me just like that! How could he? I tried to be positive and accept it as as test and face the music. Only GOD knows how hard my heart was beating. As hard as the test may be. I know that ultimately, we belong to God.
The night when I got home, I didn't know what to feel. I then recall that a few days before he passed away, he liked to listen to a song from an Indonesian band, 'Andaiku Tahu'. The song is about a man who are scared of death and seeking for forgiveness from God. He does not want to be placed in hell and feels he is also has no right to be placed in heaven. When I listened to the song that night, my tears rolled down like rain.
Since then I realized and I am grateful that this one experience has taught things that most young, modern teenagers do not know until they are full adults. It has taught me that life is short and you never know when something tragic might happen. Always be prepared for a tragedy and never take your love ones for granted. Respect them and love them.
For you Uda, I hope you can live again, eventhough I know that would not happen. I wish that I'm an amazing, skillful wizard who could flick and wave the wand and put everything like it used to be. For the last time, rest in peace brother and rest assured fulfill your last wish. My brother is not around anymore but one thing I could say, I will always remember him for the rest of my life. We can't celebrate Eid Mubarak with you this years, but we will always remember you. Happy Eid Mubarak Uda!

Rest in peace Uda..